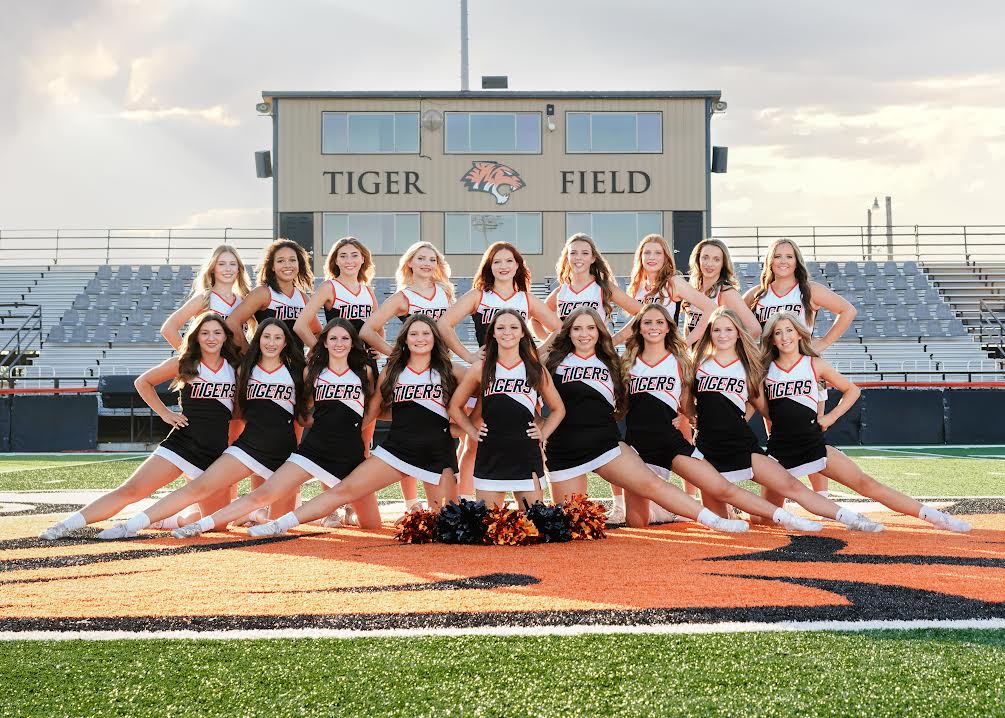 To be a varsity cheerleader at Coweta High School you need a few things. First you need to love your school and bring school spirit to everything you do. Second you will represent your school at several competitions, so you have to be prepared. Head coach Korrie Gee has instilled these things in her squad, and they look forward to not only representing their school but being there for various school events and competing against the best in the state.
"My varsity cheer squad consists of 19 freshmen through senior cheerleaders. We cheer at all home and away football games, basketball games and wrestling duals. We also compete in OSSAA Competitive Regional/State competitions, Gameday Regional/State competition as well as NCA High School Nationals," said coach Gee.
Four-year starter Janie Garman (Sr.) is a perfect example of what it means to be a Coweta cheerleader.
"Janie is an all-around cheerleader who excels in all areas of cheerleading: tumbling, stunting, cheering, and dancing. She's a committed cheerleader we can always depend on to show up, do her best and step up and be a leader when we need one," said coach Gee.
Another cheerleader who has stepped up is Brooklyn Chronister.
"Brooklyn is a junior who has been on the varsity cheer squad for three years. She has been in a leadership role on our team all three years. Brooklyn is a multi-sport athlete who also competed in track," said coach Gee.
The varsity roster is loaded with examples of student-athletes who love their school and love competing.
The 2022 varsity cheer squad consists of the following:
Janie Garman (12)
McKayla Br0oks (12)
Brooklyn Chronister (11)
Lauren Kallstrom (11)
Baiker King (11)
Alexis Shelton (11)
Brenlyn Roberts (10)
Ryleigh Berry (10)
Adrienne Burke (10)
Whitley Curtsinger (10)
Aubree Poplin (10)
Hailey Reddout (10)
Chesney Thompson (9)
Cora O'Dell (9)
Hailey Beers (9)
Kailee Troy (9)
Remington Hughes (9)
Sophia Miller (9)